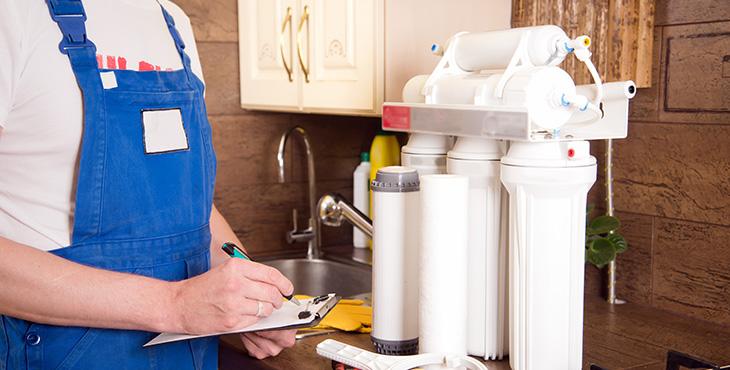 Reverse Osmosis Systems
Reverse osmosis systems provide clean, healthy drinking water at the point of use. This means that fresh, clean, odor free and great tasting water is cleaned at the faucet in the kitchen or through an icemaker. These systems do not provide water cleaning or purification for the entire household, due to the type of process the water must undergo and its effects on some forms of plumbing. Custom Plumbing is expert in recommendation of the right reverse osmosis system for your household needs and will install, maintain and repair that system throughout its lifetime. Using a reverse osmosis system installed by Custom Plumbing will make drinking water worry free and easier for everyone in your family, without the expense or hassle of managing bottled water.
Custom Plumbing provides extensive experience in installation, maintenance and repair of quality reverse osmosis systems so your household can benefit from clean, fresh, sparkling water every day.
Services Custom Plumbing provides for reverse osmosis systems include:
Reverse osmosis water system recommendation
Reverse osmosis water filter installation
Reverse osmosis water filter maintenance
Reverse osmosis water system repair
Contact Us