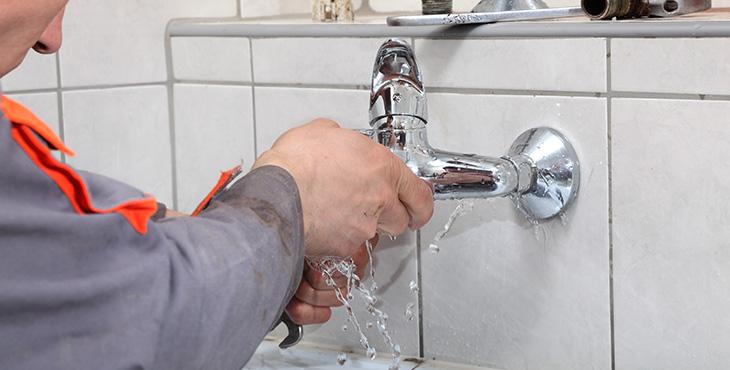 Leaking Drain and Waterline Repairs
Nothing is worse than a dripping pipe, leaking drain or damaged waterline. Custom Plumbing responds quickly for leaking drain and waterline repairs to ensure water damage is minimal and associated costs remain as low as possible. When water pressure is low, flowing water is discolored or other water problems exist, Custom Plumbing can assess if leaks are occurring in unseen areas of the pipe or if repiping is necessary due to old, corroded or damaged water lines.
Leaking drain and waterline repairs by Custom Plumbing are provided with the experience, quality and skill you need to ensure leaks and other small problems do not become major water damage.
When water pressure is low or water quality is poor, waterline leaks or pipe corrosion may be the problem. Drain pipes can also leak, causing extensive damage in your walls, floors, ceilings and foundation. Custom Plumbing assesses waterline and drain problems to find leaking drains and waterlines, then providing waterline repiping, waterline bypass, leak repairs and other repairs as needed.
Services provided for leaking drain and waterline repairs include:
Waterline repiping
Waterline bypass
Leak repairs
Water pressure diagnosis
Water quality problem assessment
Contact Us